Evening Star Icelandic Horses

Penny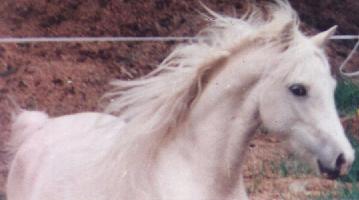 Penny is a 4 year old American Walking Pony (gaited). She is a white/cremello mare.
(She hasn't decided yet). She reminds me of a porcelain dream horse you would set on your dresser. She is only about 12 hands and could be an excellent child's horse or a show horse. She is an incredibly beautiful mover and loves to show off in the pasture. She is calm and respectful of children and has been given 30 days training. Penny could be for pleasure or for show. She is $2500.

Winning halter class as a
yearling over all classes and all ages.

For more information please email us by clicking here.
Note: Availability subject to change without notice.
©2001 Evening Star Icelandic Horses
2376 Egland Rd. Addy, WA 99101
509-935-8367