Evening Star Icelandic Horses

Vaenting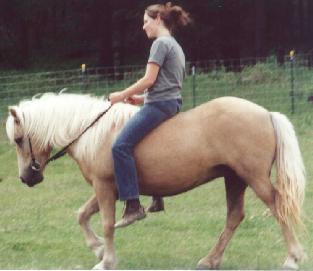 Vaenting is a registered 13 year old mare imported from Iceland in ;97. She is a palomino with an awesome mane and tail. She has a wonderful toelt. She has first prize breeding behind her and throws incredibly refined babies. She has that "chunky butt" conformation and is very comfortable to ride. Vaenting is very well trained, very versatile and is
5-gaited. She is priced at $8900.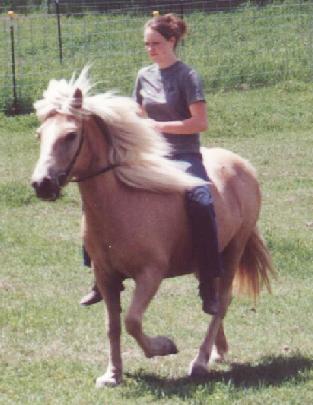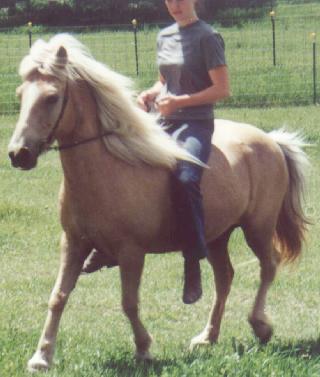 For more information please email us by clicking here.
Note: Availability subject to change without notice.
©2001 Evening Star Icelandic Horses
2376 Egland Rd. Addy, WA 99101
509-935-8367